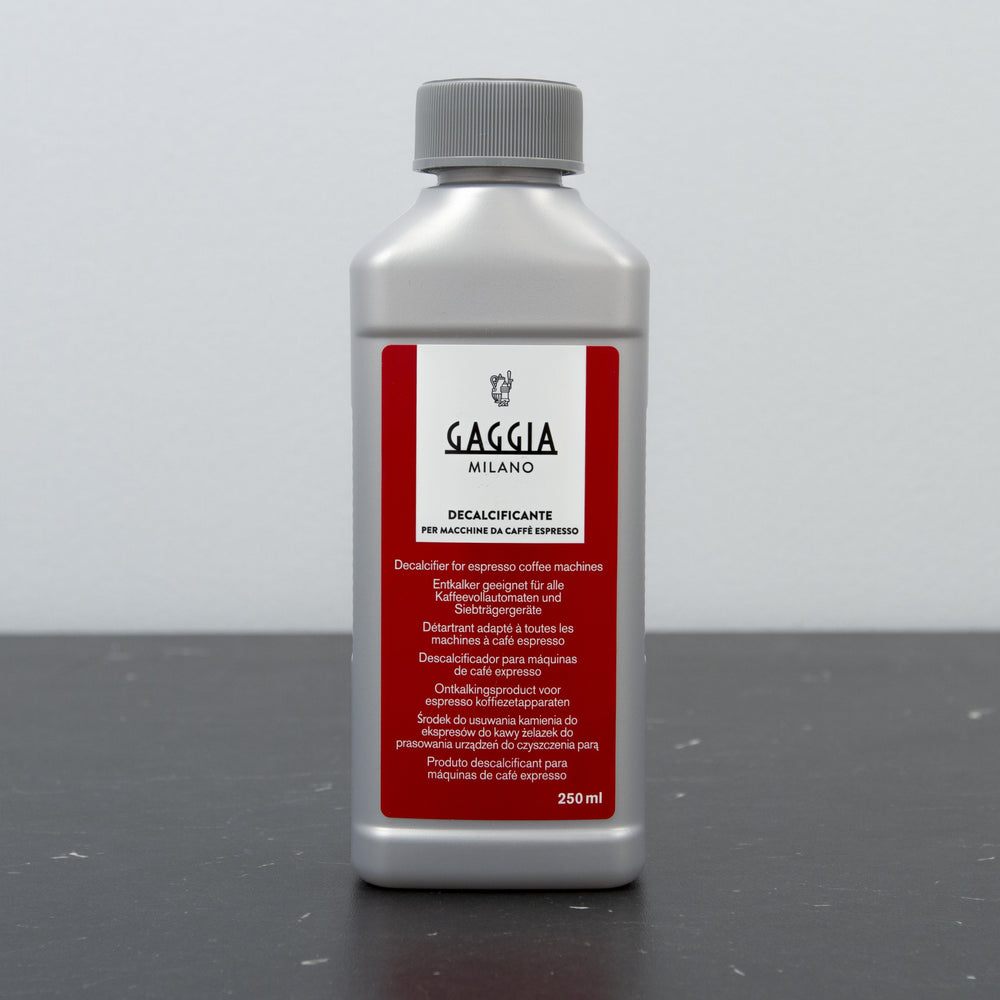 Gaggia Decalcifier Liquid Descaler
Compatible with semi-automatic and super-automatic units, the Gaggia Decalcifier removes calcium deposits to prolong the lifespan of your machine. The only descaler to be approved by Gaggia, this formula has been thoroughly tested to ensure that it is safe for descaling your machine. Use the Gaggia decalifier as a part of your regular maintenance routine to prevent scale build up.
Available in 250 ml bottles.