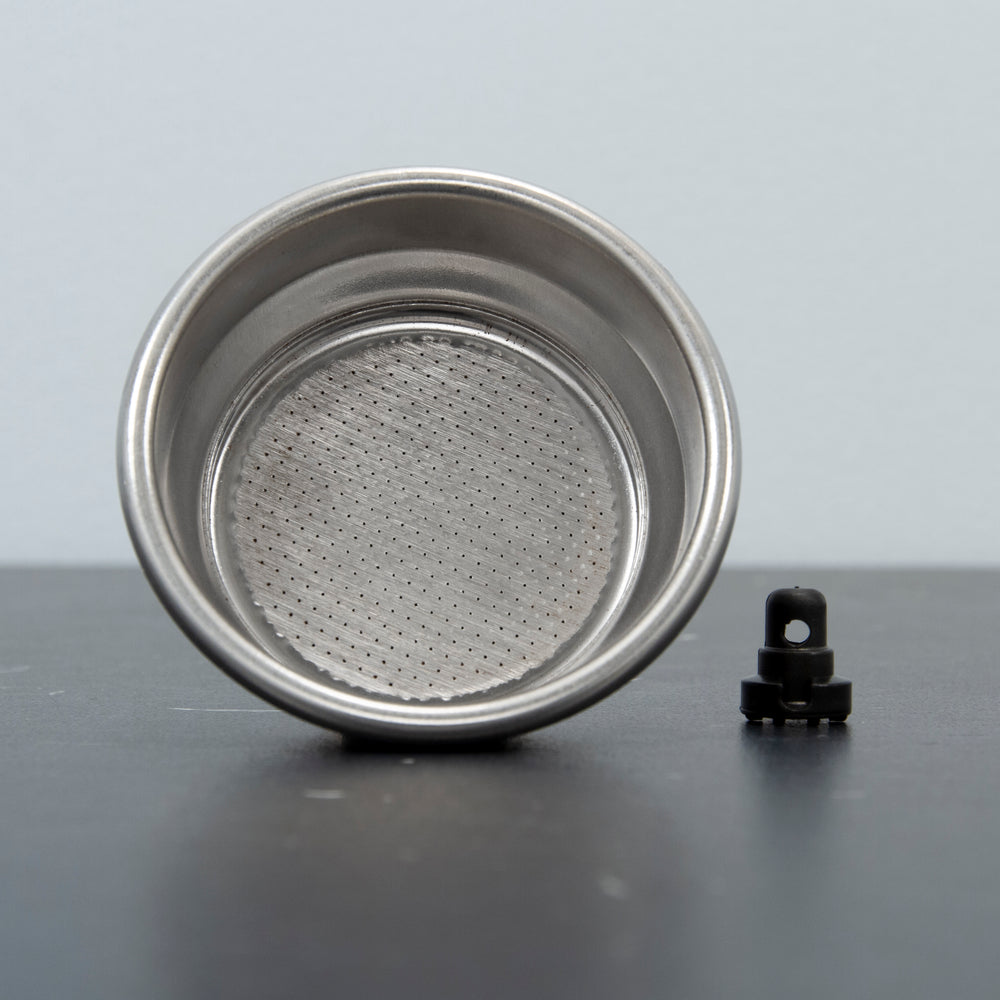 Pressurized Filter Basket Kit with 2-Way Pin
Don't have a grinder?  Known as the "Crema Perfetta" (or Perfect Crema) filter, this 58mm Pressurized Filter Basket for the Gaggia Classic Pro allows for the use of pre-ground coffee in your machine, making it easy to pull a perfect, creamy shot from almost any espresso-ground coffee. Simply insert the plastic splitter pin, install the basket, add your favorite ground coffee, and brew perfect espresso every time.
This filter basket is a factory replacement for the part included with most previous generation Gaggia Classics, and is compatible with any other 58mm Gaggia espresso machines.