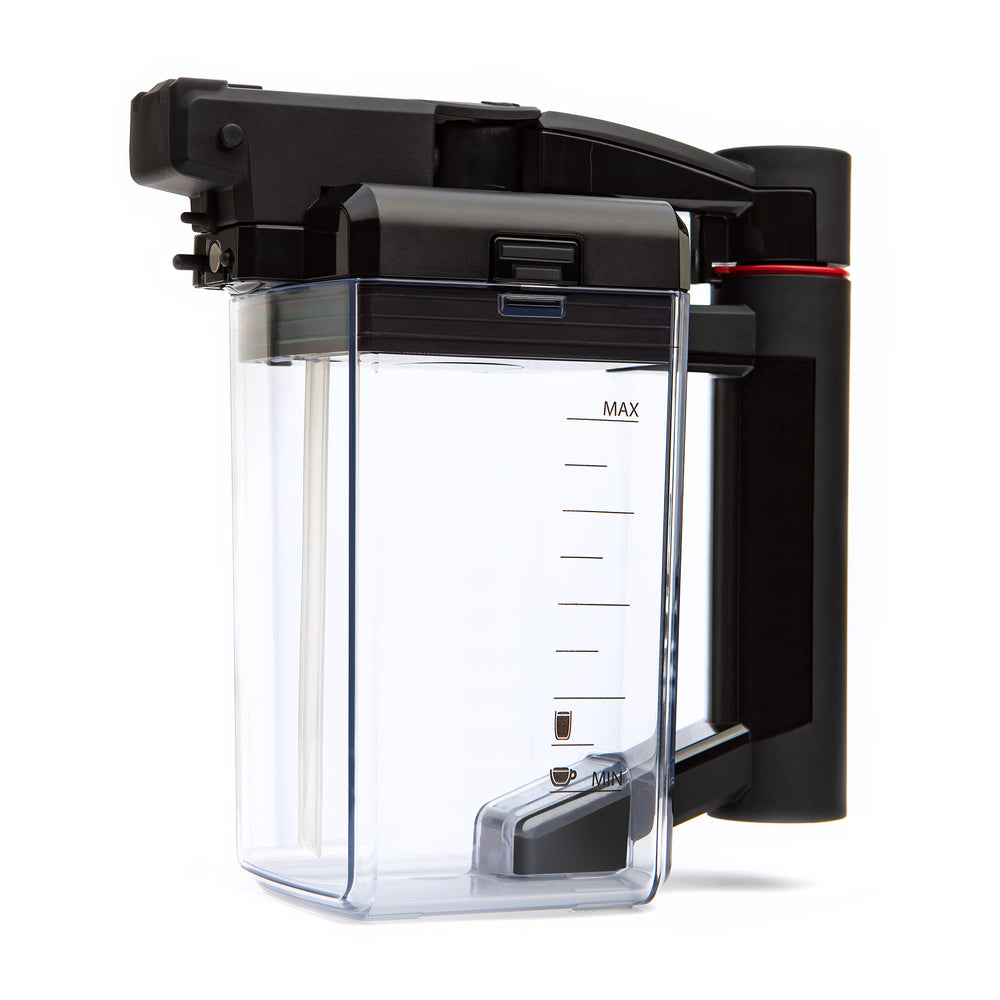 Gaggia Accademia Carafe
A replacement milk carafe compatible with the Gaggia Accademia. This is a complete assembly, including all hoses and fittings. Use it to replace your current carafe, or as an extra for storing milk or non-dairy alternatives.
Please Note: This carafe features the updated design for the new 2022 version of the Gaggia Accademia. It is compatible with the 2022 Accademia, Pre-2022 Accademia, and the Gaggia Babila espresso machines.
The previous chrome carafe is no longer in production and in unavailable for purchase.